Fashion Rules to Break: Wearing White After Labor Day
With the holiday weekend oh-so-close, it's probably a good time to start packing your bags for whatever destination you may be headed to. When choosing the outfits you'll don over Labor Day, Universal Gear encourages you to remember one thing: the rules of fashion (like most others) are merely guidelines begging to be broken.
If you're going to violate any of the age-old pieces of stylish wisdom, the best one to choose is the overly outdated "no white after Labor Day" sentiment. Not only is winter (or fall) white more socially acceptable in today's fashion forward world, Labor Day is your last chance to sport lighter clothing before being forced to wear layers of wool and fleece. And with the season ending, now is the best time to get great deals on summer fashion essentials. Treat yourself to something new for the weekend and then tuck it away until next year--that way, you'll be ready to exercise your right-to-wear-white all season long.
Here are some of our favorite white pieces that are great for the holiday weekend: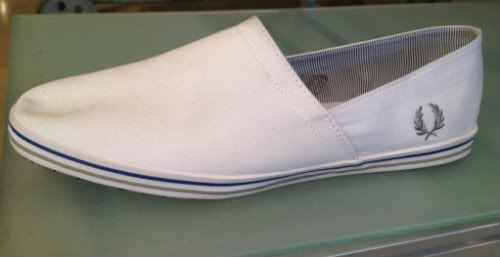 Comfortable shoes are something that every man should have in their wardrobe, and white is no exception. These Fred Perry slip-ons are cool and cozy all at the same time, while being ideal options for the beach or bar. Worried about keeping them clean? Don't be. After all, a man on the go should have a few battle scuffs! (If you're really concerned about keeping their bright-white color, the canvas material is machine washable!)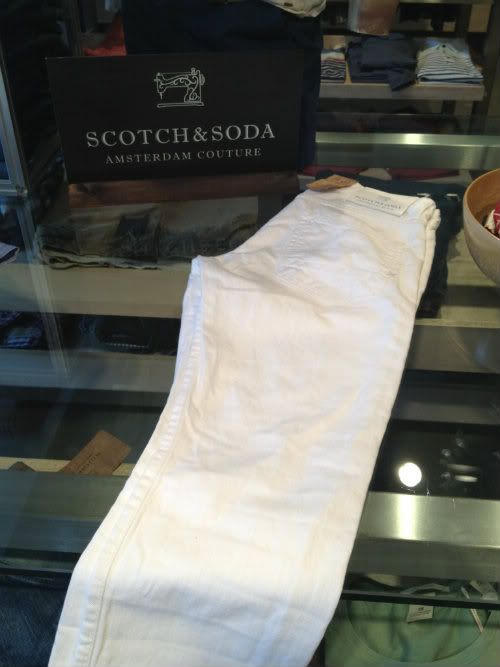 White pants are a fashion must, especially on beach weekends like Labor Day! (And we absolutely LOVE these Scotch and Soda pants, now available at Universal Gear) In addition to being incredibly easy to match with other staple pieces, you can roll them up and run around worry-free in the wet sand. Sure, they will get very dirty--but again, that's a simple fix as well. Just throw them in a wash with warm water and bleach and they'll come out softer (and brighter) than when you bought first bought them.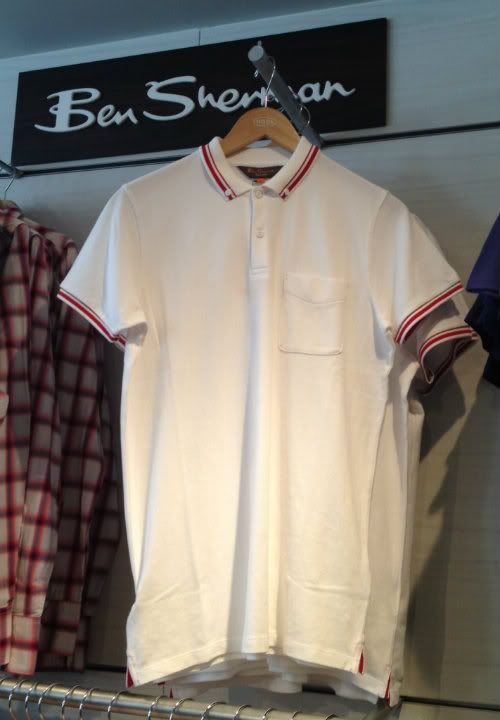 For those of you that are a little intimidated by white on bottom, you can play it safe by donning it on top. In addition to being one of the most basic pieces in a man's wardrobe, a white polo shirt (like the Ben Sherman one featured here) can be worn with just about everything, all year long. And because it gives you a cool look that's easy to put together, a white polo is great for any venue or occasion. Take it off at the beach, put it in your bag, and throw it back on before happy hour. Regardless of where your day takes you, your white polo will serve you well. Guaranteed.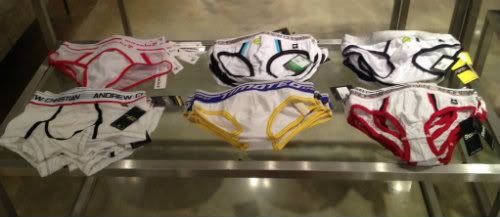 People always say, "when you look good, you feel good." At Universal Gear, we believe that's true--including what you look like underneath your clothes! When running between your various destinations this weekend, you want to make sure your underwear will stand with you every step of the way. After all, a good pair of mens underwear should be like a friend: light yet supportive. All of the styles featured above (Andrew Christian, Rufskin, and Timoteo) provide great coverage and support without being too constrictive. Whatever shenanigans you get into this holiday weekend, your white underwear will stand by you every time.