Fall Trends to Get Now: The Outdoor Vest
Of all the fall fashion trends for men, the outdoor vest is one not to be ignored. If worn correctly, a vest will promote a cool style that comes off as effortless, while making a strong fashion statement at the same time! Pair an outdoor vest with a graphic t-shirt or long-sleeved button-down--even if your undershirt is one primarily worn during the spring or summer, the heavier material will create a timeless autumn look.
Best of all, outdoor vests are meant to keep you insulated as the weather cools off. If you're a person who spends a considerable amount of time outside, vests are a great fall piece that will help you look stylish while staying warm at the same time. Without a doubt, vests are a staple part of any man's fall wardrobe!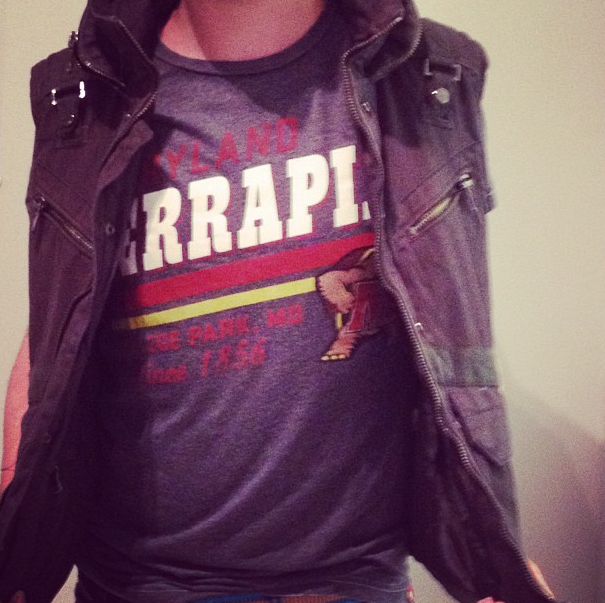 A warning: don't abuse the greatness of the vest--as easily as it can be a fashion victory, it can also be a fashion crime. Never, under any circumstances, wear a vest without an a shirt underneath. Doing so will make your outfit look disheveled and give off an impression that your life is disorganized as well. (Universal Gear begs you, don't be that guy!)
Secondly, do your best to avoid leather, synthetic, or plastic material when picking out the right vest for you. The idea for your outfit is to look cool and classy, not cheap and costume-like! Avoid this major fashion mistake by opting for vests in wool, cotton, linen, or jersey fabrics. Not only do these materials work well on nearly every body-type, but they'll last longer and look sleeker as well.
Trust us, in-"vesting" in vests is a fashion choice you won't regret!